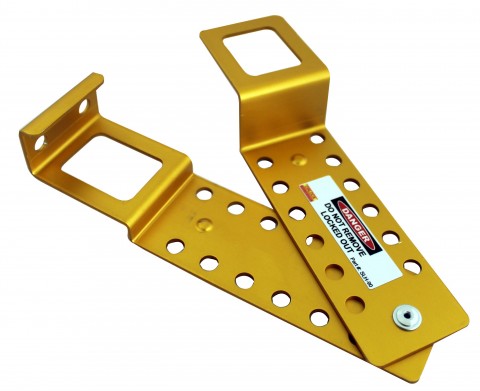 Part Code: SLH-90
The new SLH-90 Lockout Hasp is ideal for secure isolation of plant and machinery during routine and unplanned maintenance. The device is designed to ensure that the individual who originally placed the Hasp takes ownership of the maintenance task. Only they may ultimately remove the hasp, but not before all other maintenance personnel have previously removed their padlocks.
SLH-90 Multiclip Lockout Hasp Features:-
Durable anodised aluminium construction with stainless steel pin
Offsets prevent locking in the open position
12 safety padlock capacity plus 'master' padlock
Suitable for padlocks with shackles up to 6.5mm diameter
Available in stock now
Australia's original lockout manufacturer. Available through local electrical and other wholesalers.
Cirlock PO Box 39, Buderim Qld 4556

Ph 07 5445 2910
E: sales@cirlock.com.au