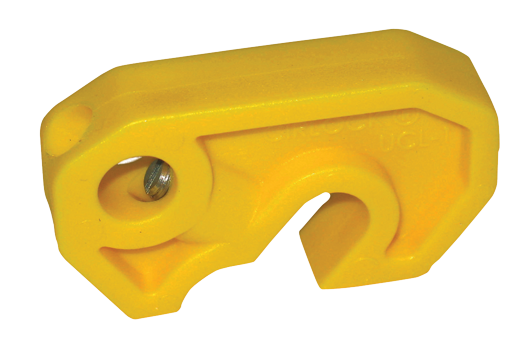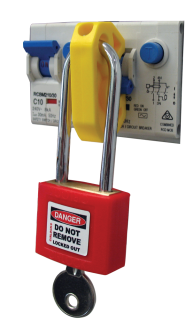 The Cirlock Universal Lockout Device can help prevent unintended energisation of energy sources. 
Used for Miniature Circuit Breakers, the UCL-1 is one of our most popular products and guess what…… the UCL-1 just got better!
Hot of the press, this week, we have just taken delivery of our first shipment of the UCL-1 products made from 50% Recycled Material!!!
Made in Australia AND made from Recycled Material!
To Use:
Clamp the UCL-1 onto the Circuit Breaker toggle in the OFF position.
Using a small screwdriver tighten the set screw in the device.
Place a padlock through the hole to prevent access to the screw.
Find out more
https://www.cirlock.com.au/products-shopping/UCL-1-Universal-Lockout-Device-for-Miniature-Circuit-Breakers-p103035255
Cirlock Practising sustainability
Our team are also proud to use recycled plastics for most of our packaging and recycle as much cardboard as we can in our factory.
For details of the updated UCL-1 and any of the other Lockout Tagout equipment form our range, contact your local electrical wholesaler.
E: sales@cirlock.com.au P: 07 5445 2910
View Catalogues https://cirlock.com.au/view-catalogs
"When you need it in a hurry and safety is your priority – trust Cirlock"