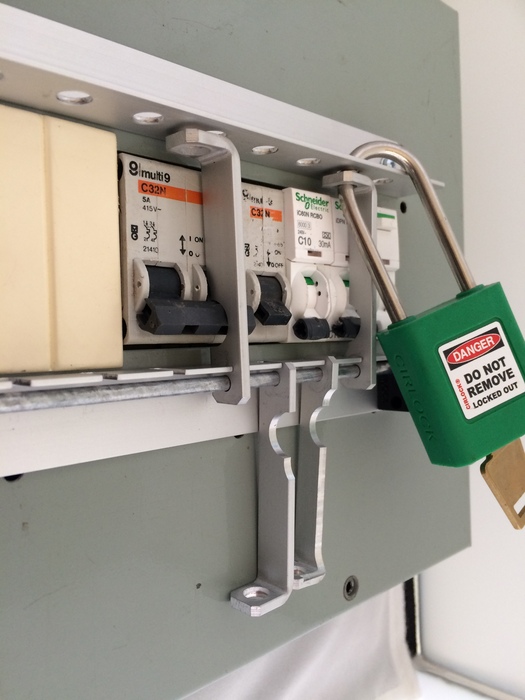 The Cirlock System of Lockouts for Electrical Switchboards have been manufactured in Australia for over 20 years, and is widely used by small and large companies across all states and territories. Its main feature of being permanently attached to the escutcheon plate of the switchboard, ensures that it is easy to use, and that it will normally only lock the circuit breakers in the OFF position. Each circuit breakers can be locked individually, with a Lockout Arm installed for each breaker.
A number of Lockout Arms for this system has always been available for various shapes and types of circuit breakers. Over time, as manufacturers and suppliers of breakers produce different shapes of c/b housing, Cirlock continue to research and develop new parts for their systems, as needed. This is part of their commitment always to be on the forefront of and a leader in the lockout / tagout industry in Australia.
With Schneider's new Acti9 c/b series on the market, together with the CBI c/b series – two different brands and shapes miniature c/b – Cirlock have developed and are manufacturing two new Lockout Arms, which have been added to their range, and is now available with short notice:
New aluminium lockout arm ALA-M-12 to fit Schneider Acti9 and similar shapes of circuit breakers
New aluminium lockout arm ALA-M-13 to fit CBI and similar shapes of circuit breakers
Prices for the arms are same as for existing types.
For more info contact sales@cirlock.com.au of phone 07-54452910