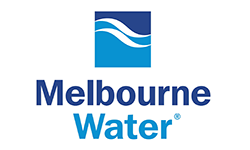 Company: Melbourne Water
Project requirements:  To source a local supplier of Lockout Tagout equipment, with good quality products and service, without the long lead times of an overseas supplier.
Outcome: Cirlock are now the preferred supplier of Melbourne Water across all sites for Lockout Tagout.
Melbourne Water were looking to update their supplier of Lockout Tagout. The main issue they were experiencing was with their overseas supplier; due to the location of the supplier it was sometimes taking up to three months to receive products.  With varying amounts of success, Melbourne Water tried a number of Australian suppliers, continuously seeking a company that could source and supply custom lockout tagout equipment, give multiple sites access to a standard Melbourne Water product range, easy ordering processes and good service!