Out now!  The new Cirlock catalogue!
When is comes to a comprehensive guide to all thing's lockout tagout, the Cirlock product guide will give you all you need to know.  The new catalogue updates our 2021/22 product guide and outlines all of the products available to you from Cirlock.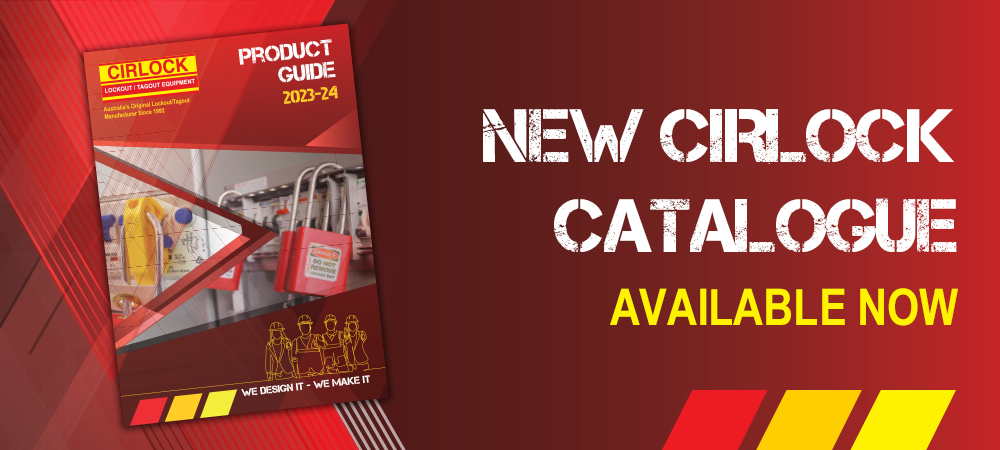 Beginning with an introduction to lockout tagout, the catalogue also outlines details of the digital downloads available to you on our website, video training resources and product instructions on our most popular items.
From there you will find a full listing of all our products for your reference.  Each product page gives you a comprehensive breakdown of the product category and it's use in lockout tagout procedures, the specific uses and applications for each item, as well as sizes, colours, materials and product codes for easy ordering.
Signs and labels are a feature in the product guide.  Along with information on the signs and labels available to you from Cirlock, in this section you will also find a step by step "How to Use" guide for our Energy Source Labelling Kit, a breakdown of Pipe ID Markers, PLUS details of our custom signs and how to order.  If you would like a quote on Custom Signs, you can turn to page 87 and the quote and order forms are all there.
A digital copy of the 2023/24 Cirlock Product Guide can be found here but we know many of you prefer hard copies for ease of reference and browsing, so we also do have an abundance of printed copies available to our customers at no cost.  Simply head to our online catalogue order form and let us know how many you need, and we will get them on the way to you in no time at all.  You can order your hard copy catalogues here
If you have any question regarding any of the product in our new Product Guide, please do not hesitate to contact our friendly team who will be happy help and provide further information on products and ordering.  Email sales@cirlock.com.au or call 1300 889 738.